Upcoming Events: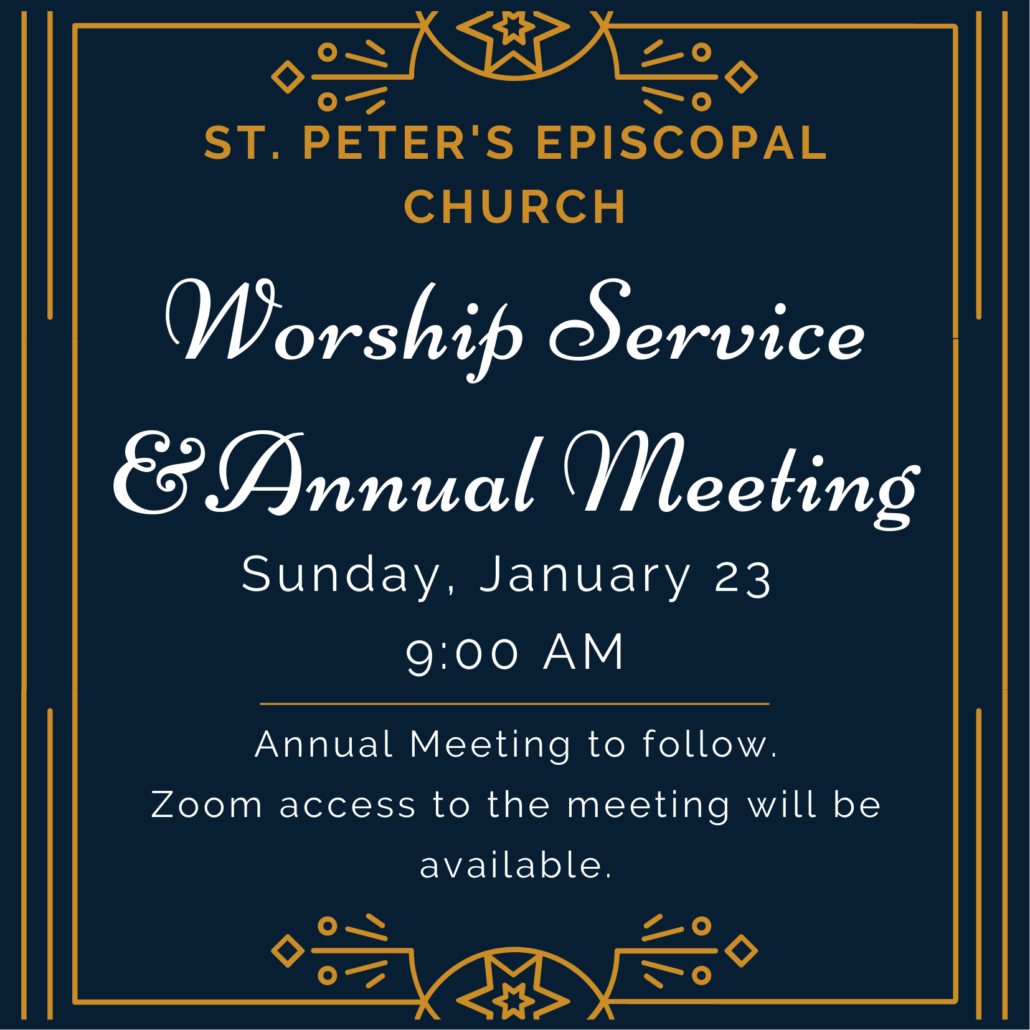 Diaper Bank

Nancy Jo and Lynne are in need of all sizes of diapers and wipes. You may drop them off at the Church Office.
Thank you to all who continue to support these ministries that are impacting people daily.
Tuesdays

12:10 join Rev. Juanita in The Chapel for a Healing Service with Communion.
Bible Study Opportunities
Please join us Wednesdays, from 1:30 to 3:00 in the Parish Hall to ponder passages from God's Word for the upcoming Sunday. Reverend Joel hosts this Bible Study for all parishioners.

Sundays, beginning January 30, there will be a similar study from 9:00 am to 9:45 am, discussing the Scriptures for that day.