Upcoming Events: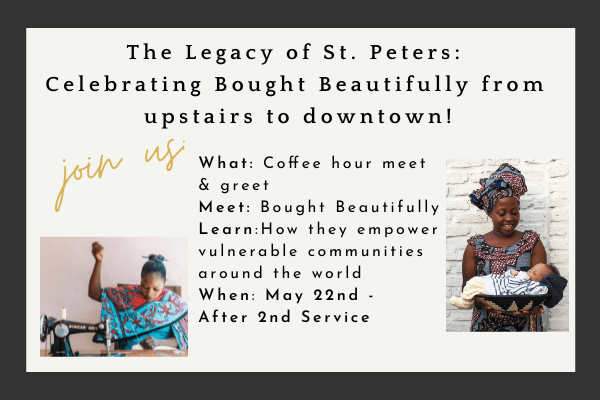 Launch ministry is continuing to supply young people with nutrition. Thank you for your continued support of this vital nutrition for those in need.
St. Peter's is also going to install and supply a food pantry at the Bramble Motel – which provides shelter for many of Sheridan's homeless. This will serve folks of all ages experiencing food insecurity. We are looking for volunteers to help us keep this pantry stocked. If you are interested please contact Alisa at 674-7655.
Bible Study Opportunities
Please join us Wednesdays, from 1:30 to 3:00 in the Parish Hall to ponder passages from God's Word for the upcoming Sunday. Reverend Joel hosts this Bible Study for all parishioners.
Sundays there is a similar study from 9:00 am to 9:45 am, discussing the Scriptures for that day.