Every Thursday from 10 am – 2 pm. (except 5th Thursdays in a month & special holidays)
Amazing bargains and unique finds
We sell: men's, women's and children's clothing, household items, small appliances, paper or hardback books, jewelry, CD's, DVD's, Knick knacks, kitchen supplies, toys, small furniture items (nothing large), seasonal items and decorations.
Donations are welcome. When donating, please select good, usable items- no holes or tears in clothing or broken pieces.
All the money earned at the Red Door goes to the Women of St. Peter's. The women decide how to distribute the money and ALL PROCEEDS GO TO CHARITY on local, state, national and international levels.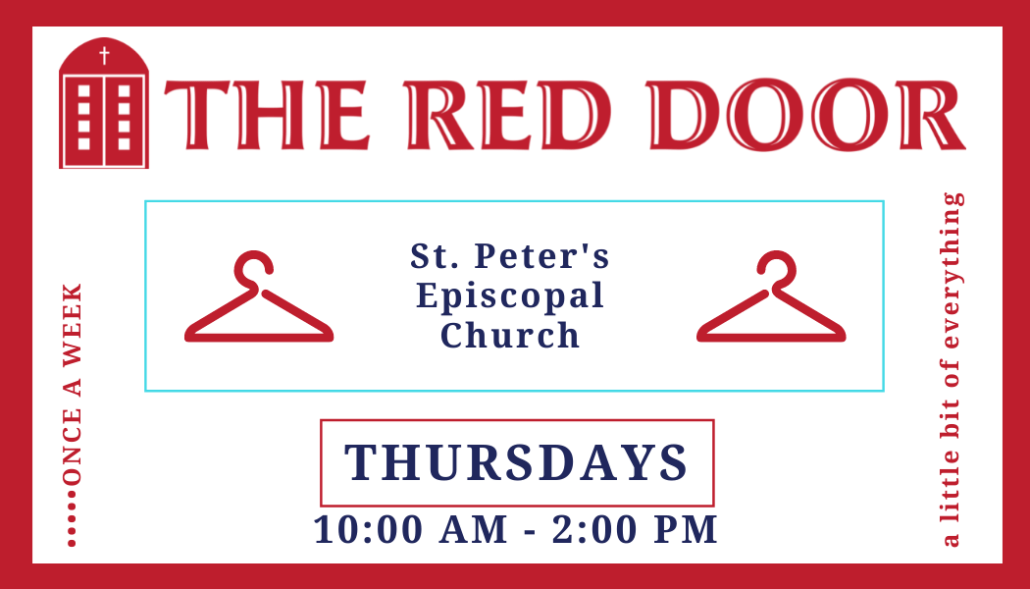 International Outreach: Phillippine Waters Foundation in Bacolod